Education
K–12 Schools
The Heartland Educational Consortium is a regional service organization whose mission is to facilitate a collaborative culture that encourages the sharing of resources and ideas that will enhance and support the programs and services of the member school districts efforts to improve teacher, leader, and school effectiveness.
Learn more about the Heartland Educational Consortium at www.HeartlandEd.org.
Colleges
Florida's Heartland offers a wide variety of choices when it comes to post secondary education. From our highly rated vocational education centers, to one of the many community colleges or universities that serve the region, there are accessible educational opportunities for both full-time students and working adults.
Regional College Campuses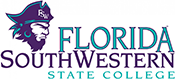 Florida SouthWestern State College
Campuses in Punta Gorda, Naples, Fort Myers and LaBelle (Hendry County)
https://www.fsw.edu/
Florida SouthWestern State College has four new bachelor degree programs slated to begin in the Fall '10 semester — a Bachelor of Applied Science (BAS) in Cardiopulmonary Sciences and three Bachelor of Science Degrees in Middle School Education — Math, Science and Language Arts.
---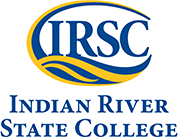 Indian River State College
Main Campus in Fort Pierce, FL (St. Lucie County)
Satellite Campuses in Indian River, Martin, & Okeechobee Counties
http://www.irsc.edu
Indian River State College was awarded a $3.9 million grant by the Economic Development Administration (EDA) to develop a new Center for Competitive Economics and Entrepreneurship (CCEE) focused on creating new high-tech jobs to help spark the region's economic recovery and preparing students for cutting-edge careers. The Employ Florida Banner Center for Energy is located at IRSC, and so is The Employ Florida Banner Center for Homeland Security and Defense, which are able to develop and coordinate customized educational and training resources in order to grow the competitiveness of Florida.
---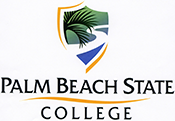 Palm Beach State College
4200 Congress Avenue, Lake Worth, FL 33461
http://www.palmbeachstate.edu
Palm Beach State College will begin offering two additional bachelor's degree programs in what are projected to be some of Florida's most high growth career fields: nursing and information management.
---

South Florida State College
Campuses in DeSoto, Hardee and Highlands Counties
(863) 453-6661
http://www.southflorida.edu
South Florida State College serves as the lead agency for Take Stock in Children in its service area of DeSoto, Hardee, and Highlands counties. TSIC is a non-profit program which provides deserving low-income children in the community scholarships to college or vocational school and guidance from caring mentors. The program is a joint effort of the Highlands County School Board, the South Florida State College (SFSC) Foundation, and the many citizens who help fund the program and volunteer to serve as student mentors. To date, over 300 students have been provided scholarships and mentors.
---
Technical Centers

Immokalee Technical Center
508 North 9th Street, Immokalee, FL 34142
(239) 377-9900
http://www.itech.edu
The Immokalee Technical Center is fully accredited with Southern Association of Colleges and Schools (SACS) and with the Council on Occupational Education (COE).
ADD PAGE
As you navigate our website, you can use the "Add Page to Report" button to add any page or property to a custom report that you can print out or save.