Okeechobee County EDC Partners with County of Okeechobee | CARES Act Business Grants
09/15/2021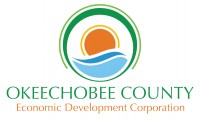 OKEECHOBEE - The Okeechobee County Economic Development Corporation is pleased to announce that in partnership with the County of Okeechobee, 225+ CARES Act business grants were processed and over $1.3 million of relief aid was to distributed to our local business economy over the course of late 2020.

Commissioner Burroughs stated, "The introduction of the Cares Act monies into our community saved a number of our small businesses from going out of business."

Angie Griffin, a local business owner in the community also stated "The hard work, time and effort from the Okeechobee Board of County Commissioners and the Okeechobee County Economic Development Corporation put in to help the local businesses was greatly appreciated. The grant made it possible to hang in there until we were able to reopen after we were forced to shut down."

Thank you, Okeechobee County, for your dedication to our small business district.
###
ADD PAGE
As you navigate our website, you can use the "Add Page to Report" button to add any page or property to a custom report that you can print out or save.